Tom M. Coffman, M.D., F.S.E.E.
Cataract and Refractive Specialist
Dr. Tom Coffman has been practicing ophthalmology since 1973 and is the founder of the Visual Health & Surgical Center.  He specializes in cataract removal and surgery to reduce or eliminate the need for bifocals.  Currently Dr. Coffman is utilizing the most advanced form of laser assisted cataract removal for his patients.
Dr. Coffman, an Ohio native, earned his M.D. degree at the University of Miami while also participating in research at Bascom Palmer Eye Institute and Johns Hopkins Medical Center. His internship was in St. Louis at Washington University- Barnes Hospital, and his residency at Ohio State University in Columbus. Dr. Coffman is a Diplomat of the American Board of Ophthalmology. His involvement in many South Florida and national ophthalmology groups allows him to bring immediate developments to his patients as they occur.
In 1990, he was certified by the American Board of Eye Surgery, distinguishing himself as a surgeon with skills of excellent quality. His expertise in small-incision and multi-focal implant surgery continue to gain him frequent invitations to teach in this country and throughout Europe. According to Allergan, he has implanted more multi-focal lenses than anyone in the world. His patients were so pleased with this lens that he had the multifocal lenses implanted in his own eyes to eliminate all need for glasses.

Monique Barbour, M.D.
Glaucoma, Cataract & Premium Lens Specialist

Dr. Monique Barbour is a native of Washington, D.C. where she grew up within walking distance of Capitol Hill. She attended Saint Augustine's College in Raleigh, North Carolina where she received her bachelor's degree in Pre-Medicine.   She graduated with honors from Howard University College of Medicine in Washington, D.C. and completed a residency in Ophthalmology at the Albert Einstein College of Medicine in Bronx, N.Y.
After residency, Dr. Barbour completed a  Glaucoma fellowship at Georgetown University in Washington, DC and a Refractive Surgery fellowship at the world renowned Institute de Clinica Barraquer in Bogota, Columbia.   She has performed thousands of micro-surgical procedures including "No Stitch" cataract surgery and pterygium surgery. She is well trained and equipped to diagnose and treat all kinds of patients including diabetics. In addition, she performs eyelid lift surgery for improved eyelid position. She welcomes patients of any age and finds ways to connect with patients through the many languages she speaks. She has surgical privileges at Palm Beach Outpatient Surgical Center and Harbourside Surgery Center and will be seeing patients at our Palm Springs location.
Dr. Barbour enjoys traveling to strange places with her family, playing the acoustic guitar and tennis. Her legacy is The Smiles and Vision Foundation, which she created to educate others and treat disadvantaged persons with vision related issues. 

Joshua Cohen, M.D.
Cataract & Premium Lens Specialist

Dr. Joshua Cohen attended Harvard College majoring in Environmental Science and Public Policy, followed by two years teaching high school at his alma mater, Pine School. He then enrolled at the University of Florida College of Medicine, where he proudly served as president of his class for all four years and graduated with honors in research.
His postgraduate medical training brought him to Jacksonville, Florida where he met his wife, Rachel, while he was an intern in medicine. He started his ophthalmology training at University of Florida in Jacksonville as well, before transferring to University of Virginia to finish his residency in ophthalmology.  He served an extra year as a chief resident and gained additional exposure to advanced cataract techniques and glaucoma surgery.
Living in sunny Delray Beach, Dr. Joshua Cohen enjoys the arts, outdoors, and playing tennis.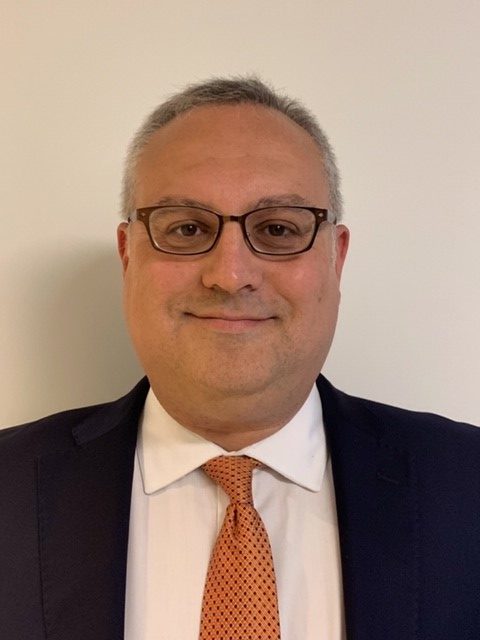 Daniel E. Goldberg, M.D.
Retina Specialist
Dr. Daniel E.Goldberg has specialized in the treatment of macular degeneration, diabetic retinopathy and other diseases of the retina and vitreous since 2002.  
Born in Brooklyn, New York, he attended Columbia University for his undergraduate studies. After attending medical school at Albert Einstein College of Medicine in Bronx, New York, he completed two residencies, first in internal medicine and then in ophthalmology.  Dr. Goldberg is Board Certified in both Internal Medicine and Ophthalmology but chose ophthalmology as his career.  He completed a fellowship in vitreoretinal diseases and surgery at Shiley Eye Center in San Diego California. Since 2003, he has lived and worked in the New York City area.  Dr.Goldberg is licensed in New York, California, Connecticut, New Jersey and Florida.
Dr.Goldberg and his wife are looking forward to living in south Florida to be in closer proximity to their daughter and son-in-law, although they will miss their son and his fiancé in the northeast.  In his free time Dr. Goldberg is an avid reader and enjoys spending time with his wife. 
He is accepting new patients at both Visual Health locations.
Richard (Scott) Hearing, O.D. F.A.A.O.
Board Certified Optometric Physician
Dr. M. Richard Hearing has been a resident of Florida since 1968. He graduated from the University of South Florida with a Bachelor's Degree and received a Doctorate in 1984 from the Southern College of Optometry in California.  He is a fellow at the American Academy of Optometry and is an active member of the Palm Beach Florida Optometric Association.  Further highlights from his career include:
Adjunct Faculty at West Virginia University, School of Medicine
Certified in Low Vision by the State of Florida, Division of Blind Services
Clinical affiliation for the Summit Excimer Laser Program
Refractive Surgery and Corneal Reshaping Consultant
Former U.S. Army Reserve Medical Officer
Private Pilot's License, Missionary Flights Volunteer
Former Director of Clinical Eye Care at the Providenciales Health Medical Center (PHMC)
Former Director of Optometric Services for Medical Ministries International (MMI)
Former Board of Directors of Braille International member
Eagle Scout, Boy Scouts of America
All About Medicine with Dr. Hearing