Cataract Surgery in Palm Springs, FL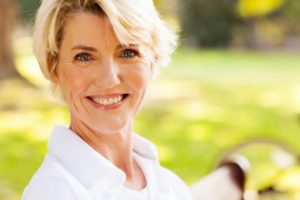 More than 22 million Americans age 40 and older suffer from cataracts, an eye disease characterized by the clouding of the eye's natural lens. Our ophthalmologists are highly trained and specialize in cataract surgery in Palm Springs, FL.   Although eyeglasses and contact lenses can help manage the blurred vision effects of cataracts in its early stages, the only way to improve your vision is perform cataract removal through surgery. During cataract surgery in Palm Springs, FL, we remove the eye's clouded lens and replace it with an artificial lens, restoring clear vision and focusing power. Cataract surgery is one of the most common and effective procedures performed today — millions of patients have been able to enjoy clearer eyesight thanks to the procedure.
At Visual Health, our board-certified ophthalmologists are cataract specialists trained in the latest and most effective surgical methods and laser technology for cataract removal. Patients in Central and Northern Palm Beach County and the surrounding areas trust our experts to help them regain their ability to see clearly and, as a result, make everyday life easier and more enjoyable.
Preparing for Your Cataract Surgery
Prior to surgery, you will meet with a member of our team for a cataract consultation. During this appointment, we will examine your eyes and discuss your eye health, medical history and lifestyle in order to determine whether you are an appropriate candidate for cataract surgery. We will also use this information to determine the surgical method (traditional cataract surgery or laser cataract surgery) that is best for you. We will discuss the benefits and limitations of each method in detail with you prior to making a recommendation. We will also explain the types of IOLs (intraocular lenses) we offer and help you choose the one that best fulfills your needs and goals.
About the Procedure
Cataract surgery, no matter what surgical method is used, is performed on an outpatient basis and takes approximately 8 minutes to complete. To begin, we will numb your eyes with special eye drops to keep them relaxed through the procedure. During traditional cataract surgery, we will use a handheld surgical blade (microkeratome) to make a 1/8" incision on the surface of the eye to access the clouded lens. In a process called phacoemulsification, we will use a high-frequency ultrasound device to break up the lens into small pieces, which then will be gently suctioned out of the eye. Once all of the pieces of the natural lens are removed, we will insert and position the IOL in its place.
Recovering from Cataract Surgery
Cataract surgery is typically short and complication-free; most patients notice an improvement in vision the next day. Initial and temporary side effects may include redness and blurred vision. We will prescribe medicated eye drops for you to use several times a day for the first few weeks of recovery. Our patients may return to normal activities, including golf and tennis, the next day. Our team will go over instructions for your recovery in detail with you prior to surgery. We will also be available to answer questions during your follow-up appointments as well through phone and email.
Learn More about Cataract Surgery
To learn more about cataract surgery, schedule a personal consultation with one of our cataract specialists. Please call our office today at 1-800-771-3937.